Relationship Reconnect!
$39.99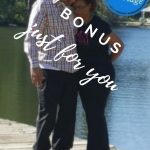 Life comes with all sorts of challenges. We are being pulled in every direction but towards each other. The busyness of life has taken many down a pathway that they never imagined they would walk when they said " I do."
Every 13 seconds in America there is 1 divorce. That's 277 per hour – 6,646 per day – 46,523 per week.
These numbers are staggering and while we've identified the problem, we must go a step further and identify and implement the solution!
This series is what believe to be the first step towards together! Let's make the journey!
This kit contains all that you need in order to reach out to your spouse and rekindle the flame of your relationship!  In these 4 engaging digital videos, you will find the 7 things that you need to do in order to get your relationship back to its former glory!
BONUS: You will also receive the digital 1st edition copy of the book "Seven Keys to Better Sex in Your Marriage"
Description
This special edition 4 digital video series will give you the tools you need to get the fire blazing on your relationship! We designed this package knowing that with life comes the challenges of keeping the flame burning in your passion. The series along with a worksheet and BONUS digital copy of our book "Seven Keys to Better Sex in Your Marriage" will take you back to the stages where you couldn't keep your hands off of each other! Get started TODAY!
BONUS  The Checklist – Ground Rules for Communication which includes
WHAT TO SAY WHEN:
"When you need to STOP a discussion from ESCALATING EXACTLY"
"If you want to reach a COMPROMISE."
"When YOU need to CALM down ."
When you want to say you are SORRY.