Stalking (Somebody's Watching Me) 3 Video Bundle/Checklist and Legal Resources
$19.99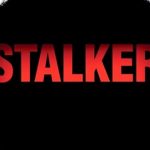 Who could it be? Did you know that most stalkers are actually former lovers?
That there are precautions that you should be taking if you suspect you are being stalked?  Do you know your state's laws about stalking?
This Bundle contains 3 videos with real talk about stalkers and the roles they play in society and in the lives of everyday people.
Informative, Insightful, and sobering. Along with a resource list and checklist of actions to take to protect yourself.